We build apps for the world's largest stationsWe make local radio global
5,000 Broadcasters on the platform
450 apps Developed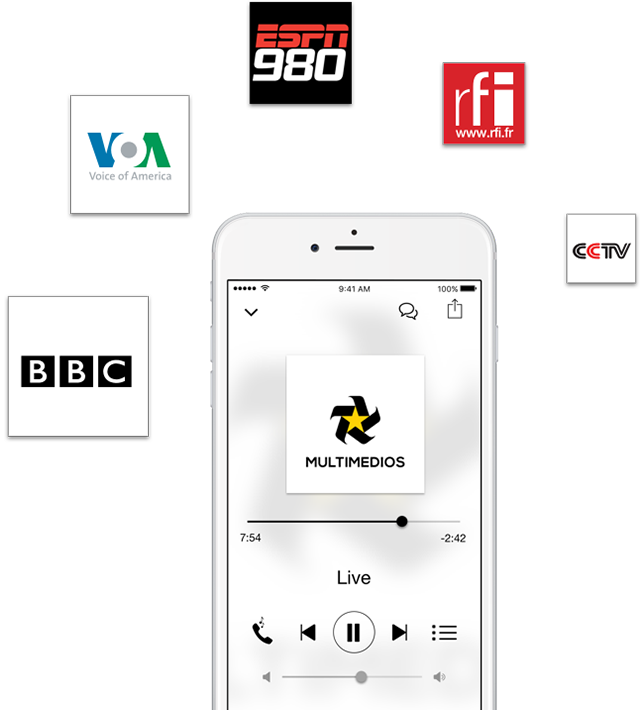 No one knows mobile better than we do.
With more than 10+ years working with the world's most important broadcasters we know what features and functions matter most to them and their mobile listeners. No one has their pulse on in-language mobile distribution for news, sports, talk and faith-based stations better than we do.
Live and On-Demand Content for All
Now every broadcaster can deliver on-demand content through our mobile apps with only a click of a button.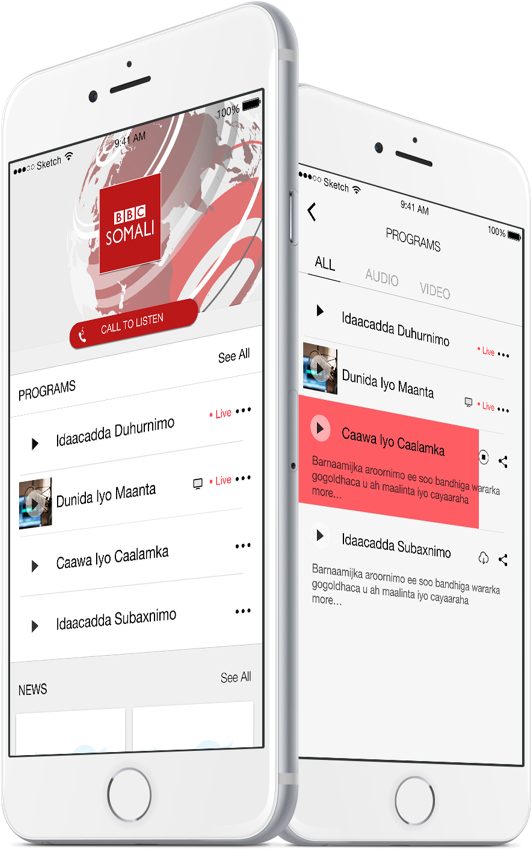 Video and Audio Can Finally Coexist.
Our acclaimed mobile apps now converge in a single multi-media solution. We support award-winning radio and TV stations alike to global audiences.

Call to Listen
Put your station on speed dial to the world. AudioNow integrates its proprietary call-to-listen technology into every app we developed.
All Languages Spoken Here
No one designs and delivers mobile apps for as many languages as we do working with each broadcaster to reflect the unique character and nuances of the communities they serve.
Social Media Without Leaving Home
Integrating social media into the user experience on our apps is what we thrive on. No need to leave our app to scroll through headlines and see the latest engaging posts on Facebook, Twitter, or your RSS feed.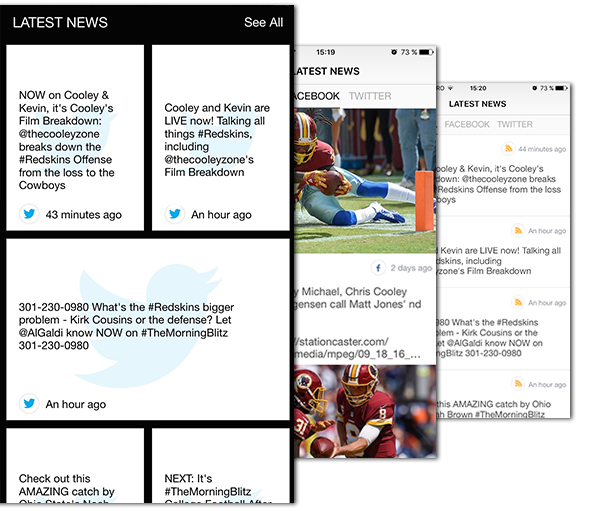 Push Notifications
Instantly and easily send breaking news alerts or programming reminders from the comfort of your studio

Citizen Journalism
Citizen journalism at its finest . Allows users to send you news as it happens via text, photos, audio files, or video.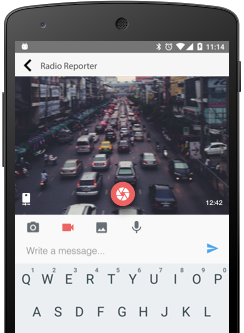 Chat
What better way to engage your listeners in a conversation than by making one directly inside your app?
Our Management Team
Elan Blutinger
Chairman & CEO
Elan has been a managing director of Alpine Consolidated, LLC since 1996 and led the IPO, and sale of multiple public travel companies in the US and the UK: Travel Services International (NASDAQ:TRVL) and ResortQuest International (NYSE:RZT) and Online Travel PLC (UK). He was a director at Hotels.com and chaired the special committee that sold the company to IAC/InterActiveCorp. He was a director of Great Wolf Resorts (NASDAQ:WOLF) and special committee for its sale to Apollo Ventures. He is a director of Utah-based Mountain Reservations and vice chair of Ourtime.org. Elan speaks five languages, and holds graduate and law degrees at the University of California at Berkeley and the American University in Washington, DC. Elan can be reached at elan.blutinger@audionowdigital.com
×
Elan BlutingerChairman & CEO
Marcel Barbulescu
President
Marcel conceived, designed, and implemented the AudioNow Digital platform, combining over twenty years of experience in Computer Science and Telecommunications. Marcel was the president and founder of Ziggoo Technologies, a telecommunication company specializing in customized solutions. He co-authored over twenty papers in Artificial Intelligence as a PhD candidate at George Mason University. Marcel can be reached at marcel.barbulescu@audionowdigital.com
×
Marcel BarbulescuPresident
Rebecca Walker
Director of Digital Partnerships
Rebecca Walker is responsible for designing and implementing strategies to expand AudioNow's listener base through initiatives with broadcasting partners and cooperative marketing campaigns across all media. Prior to joining AudioNow, Rebecca developed extensive social media and journalistic skills in a variety of international organizations ranging from the U.S. Department of State to USA Today. A Spanish and French speaker, Rebecca holds an MA in international communication from American University in Washington and a BA in international affairs and English from the University of Richmond. Rebecca can be reached at rebecca.walker@audionowdigital.com
×
Rebecca WalkerDirector of Digital Partnerships
Eugen Leontie
Vice President
Eugen is responsible for managing  AudioNowDigital's engineering talent, coordinating computing assets, the software ecosystem, and spearheading research efforts. His expertise and talent span from processor- design to enterprise software solutions. Eugen earned his PhD degree at The George Washington University, where his research focused on security and trusted computing, rethinking the interaction between memory access, processor protection and untrusted software components. He can be reached at eugen.leontie@audionowdigital.com
×
Eugen LeontieVice President
Maria Wagner
Mobile Development Group Manager
Maria has ten years of experience in project management, mostly responsible for customer support team (for GSM customers) within Research and Development department from Alcatel-Lucent/Nokia.
An automation and computers graduate from Politehnica University in Timisoara, Romania, Maria comes to AudioNow Digital with a vast background in agile methodologies and software development.
×
Maria WagnerMobile Development Group Manager